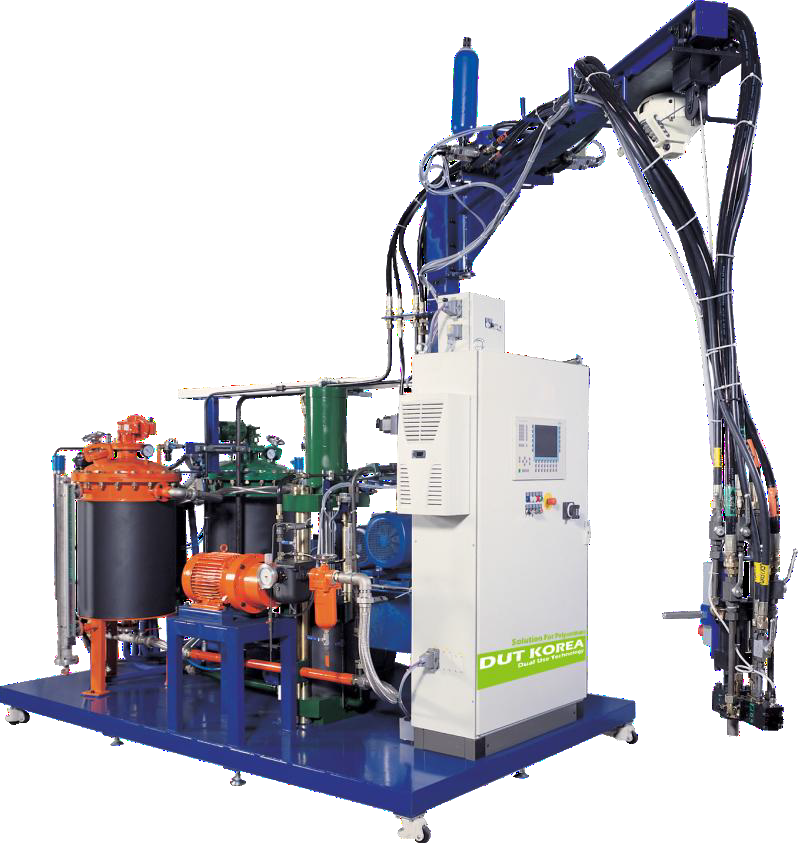 DUT KOREA's products are focused on operators and offers optimized machine. And the innovative technology on accumulation of experiences are supplied as high compatibility for the entire line then it gives you bigger competitiveness.
Do not hesitate to contact us for more information
Download our documentation in PDF format:  foaming machine 2017
Compatibility
Main parts for foaming machine are designed by DUT own self and applied to entire machine so each parts have ultimate compatibility and it makes high stable foaming machine 'Mamix'
Convenience
'MAMIX' offers various type of options depending on customer's needs. Also design for the machine excludes unnecessary parts to make simplification so operators use machine pleasantly andconveniently.
.
Economical
Customers are able to assemble through various options so unnecessary parts can be excludes to make economical machine.
Feature:
Changeable options for customer's various needs
High compatibility & Stable operating
Fine control for mixing Ratio and Auto processing
Wide mixing ratio
Accurate injection time
High metering accuracy and Easy operating
High durability and Easy maintenance
Economical price
Quality Control Section
DUT has committed total quality control section for continuous improvement activity and will do our best to provide high quality products based on reliability equipment.
R&D Team (Research and Development)
DUT's R&D Team have skilled researchers who are specialists in the field of polyurethane and they are focused on our customer's needs, so the team applies customer's needs for the new products.
DUT's R&D center is totally set by customers.
Q/A Team (Quality Assurance)
Q/A Team is being worked for 24 hours to process customer's requirements. And all the data from customers are stored in DUT's database so Q/A team can be handled most of requirements quickly.
Production Team
Production Team have mechanics who is being worked in this field over 20 years so they have a lot of tips to apply our technologies by technical equipments (Such as CNC and MCT).