FDP POSITIVE DISPLACEMENT PUMPS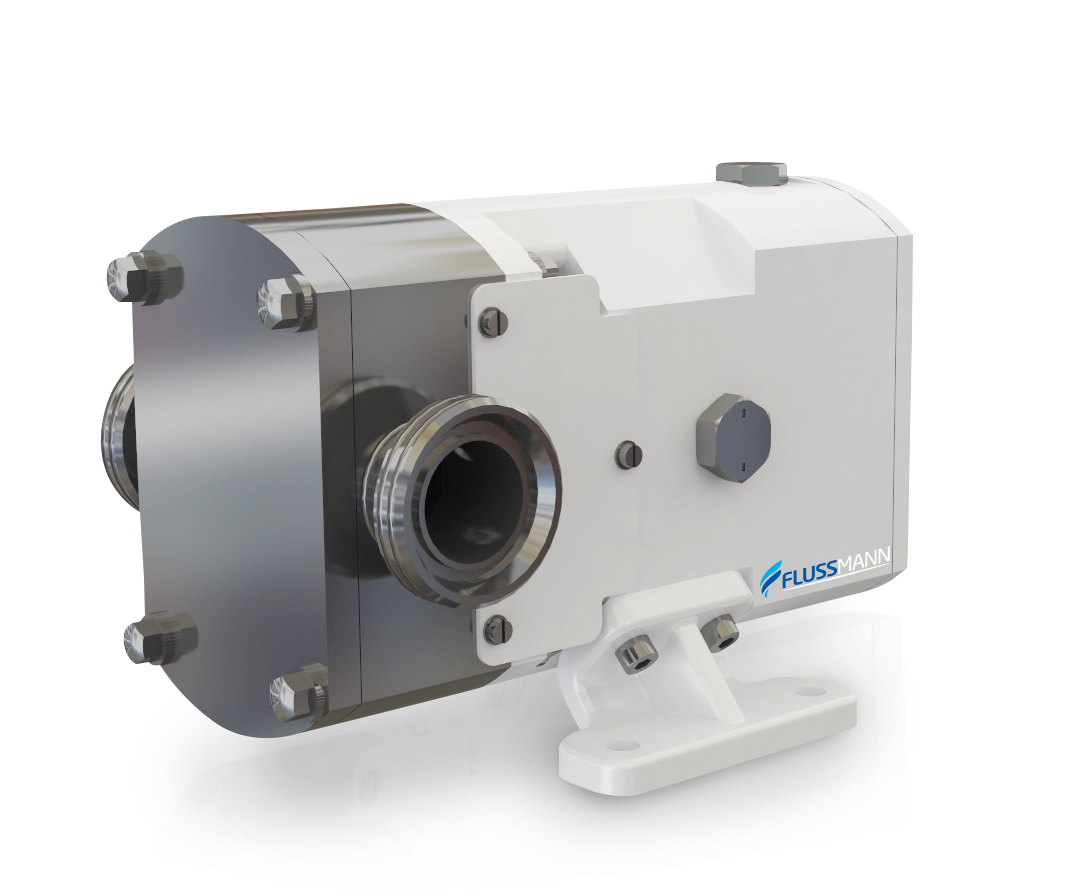 The FDP pump is a lobe rotor positive displacement pump of a sanitary design suitable for use in the dairies, foodprocessing, beverage, pharmaceutical and fine chemicals industries.
This pump is perfect for managing all kinds of fluid, of either low or high viscosity, in the food-processing, dairies, and cosmetics industries, as well as for filtering and bottling applications.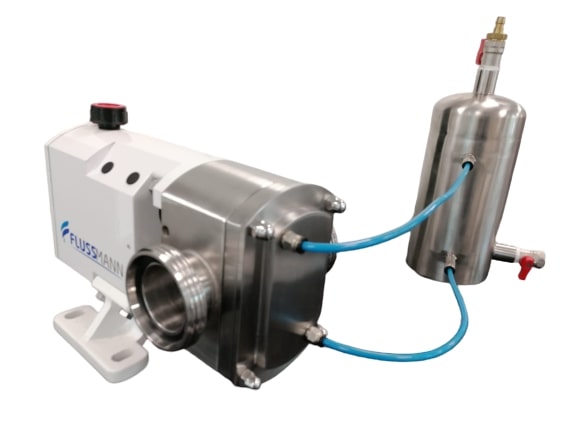 Working principle:
The FDP rotary lobe pumps basically consist of two lobe rotors which rotate synchronously inside a casing without touching each other. As the rotors rotate, the spaces between the lobes and the casing are successively filled with the product, which is transported to the discharge nozzle with a fixed amount of displacement. The pumped fluid forms a continuous stream thanks to the tolerances between the lobes and the pump casing, thus ensuring an efficient pumping.
.
Materials:
» Parts in contact with the product : AISI 316L
» Bearing support : GG 25
» Mechanical seal Gaskets : SiC/C/EPDM
.
.
Options:
» Vertical support.
» Rectangular nozzle.
» Gaskets: FPM
» Relief valve on the front cover or external by-pass.
» Bi-wing lobes.
» Heating chamber.
» Trolley and/or control panel.
» Connections: Clamp, SMS, etc.
» Mechanical seals: SiC/SiC or TuC/SiC.
» flushed mechanical seal (quench), double mechanical seal, lip seal (FPM or PTFE), gland packing, O-ring