High Pressure Metering Pump, DMP is applied DUT KOREA's innovative technology with perfect compati-bility from previous models and stable shipment gives you to help building your polyurethane machine on time.
Do not hesitate to contact us for more information
Compatibility
'DMP' gives you perfect compatibility with your previous models.
Light weight
Using 'Duralumin' case and Simplification of parts inside of 'DMP' make amazing lightweight to help metering for operators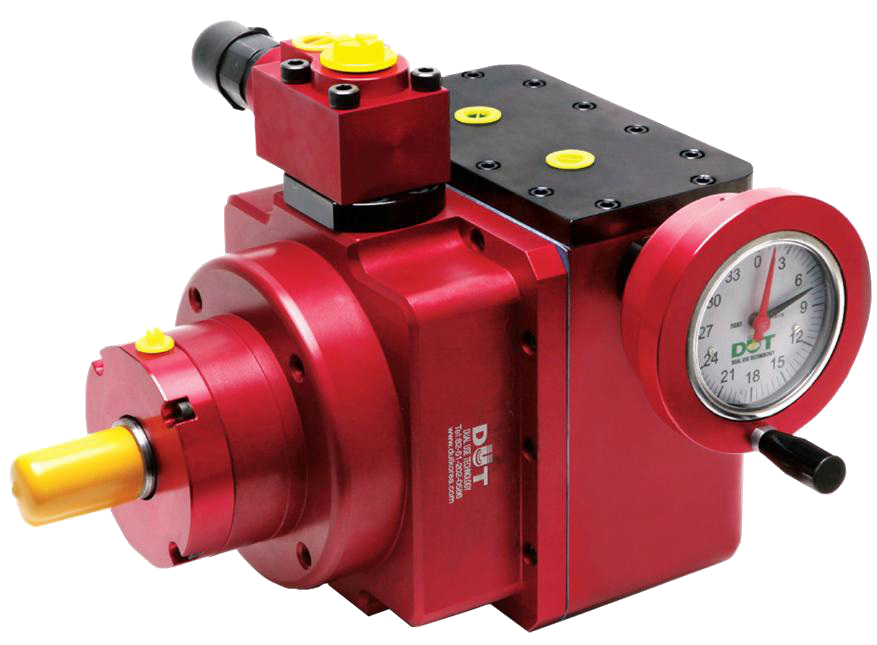 Maintenance
Simplification of 'DMP' gives operators to help easy maintenance and repair.
Economical Price
■ To prevent flowing backward, it is controlled by actuator (Not by Hydraulic)
■ Semi-permanent product life by super-precision machine
■ High metering accuracy and repeatability
■ Operating pressure up to 220bar
■ Very little pulsation of flow
■ Quite operation
■ Optimum volumetric available
■ Low suction pressure, even when pumping highly viscosity materials
■ It can be used all parts together with Rexroth A2VK pumps.
■ Dual control via hand wheel with built-in- precision measuring scale or alternative mechanical rod control, for mounting pneumatic or hydraulic control cylinders
OPERATING PRESSURE RANGE – INLET SIDE
OPEN CIRCUIT:
Pre pressure 1~3bar absolute at section port S
CLOSED CIRCUIT:
Sum of combined pressure at A and B ≤ 250 bar (315 bar for short period), fit leakage at port T
OPERATING PRESSURE RANGE – OUTLET
Pressure at port A or B
Nominal pressure ————————————————Pn = 250bar
Peak pressure —————————————————-Pmax = 315bar
Do not hesitate to contact us for more information
Download our documentation in PDF format: