On site training for sandwich panel production lines
Training concept
Having visited and realized expertise on over fifty production lines of sandwich panels in the world, we have seen that there are many gaps in terms of training. With a wealth of experience in this field, we offer training on your production site into two parts.
The basics of polyurethane chemistry and the production line.
Highly detailed, this training takes place in the meeting room with video projection and visits to the production line to create a relationship between your process and the theoretical ideal process. A 100-page guide is provided along with training and accompany you throughout your career.
Don't hesitate to contact us for more information
Download our documentation in PDF format: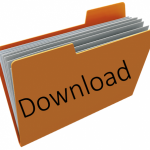 SUMMARY
POLYURETHANE CHEMISTRY
INTRODUCTION
MAIN APPLICATIONS OF POLYURETHANE
BASIC PHYSICO-CHEMICAL ELEMENTS
3.1. PRINCIPLES OF A CHEMICAL REACTION
3.2. EXOTHERMIC
3.3. TEMPERATURE
3.4. THE VISCOSITY
3.5.  KINETIC OR REACTION SPEED
3.6.  QUALITY OF THE MIXTURE
CASE OF POLYURETHANE
POLYOLS
ISOCYANATES
AGGRESSIVE PRODUCTS AND CHEMICAL HAZARDS
7.1. TOXICITY
7.2. CHEMICAL AND MECHANICAL AGGRESSIVITY
MIXING RATIO
8.1. DEFINITION
8.2. STOICHIOMETRIC INDEX
REACTIONAL MIXTURE AND FOAMING
PRODUCTION PROCESS
1 CONTINUOUS OR DISCONTINUOUS?
2 PRODUCTS OBTAINED IN CONTINUOUS
2.1 SLABSTOCK : FOAM IN BLOCK
2.1.1  SOFT FOAM: FOAM COMFORT
2.1.2 RIGID FOAM: THERMAL INSULATION
3 SANDWICH PANELS
3.1 DIFFERENT TYPES OF PANELS
4 LINE OF RIGID FOAM PRODUCTION IN CONTINUOUS
4.1 GENERAL VIEW
4.2 FOAMING LINE
4.2.3 METHODS OF NUCLEATION
5 CONTINUOUS INJECTION METHODS
5.1 GENERALITIES
5.2 EXPANSION AGENTS USED IN CONTINUOUS
5.3 CASTING TECHNIQUES
6 CONTINUOUS LINE SETTINGS
6.1 WAVE SETTING
6.2 WORKING TEMPERATURES
7 PROPERTIES OF THE PANELS:
7.1 VISUAL CONTROL
 7.2 DENSITY (VOLUMIC MASS)
 7.3 MECHANICAL PROPERTIES
8 RECYCLING OF POLYURETHANE FOAMS
 8.1 GENERALITIES
 8.2 CHEMICAL RECYCLING
 8.3 MECHANICAL RECYCLING
APPENDICES